🔥 Join 6,000+ coaches using the Signature Program Template! 🔥
I'll bring the structure... 
you bring your Signature Program idea
!
Complete your entire Signature Coaching Program Framework by the end of the day with this done-for-you Signature Program Trello Board!
Get The Trello Board For Just $47
If Structure isn't your strong suit, then this Trello board was made for you!
😱 Have you ever sat in front of a blank google doc and had panic set in?
Like, you knew what you wanted your signature coaching program to be about, but had no idea how to transfer it from your head into an offer.
You're not alone, Friend!
Without a template, you might be thinking...
Where the heck do I start?
What do I need?
I have no idea what content goes where.
How do I organize all these ideas into a program that makes sense?
And that kind of confusion historically has led to... making a little snack, cleaning the kitchen, taking the dog for a walk, diving into client work, having family/friend time, and ending the day with your favorite Netflix show.
🙋🏻‍♀️ I've been there too and it's super frustrating!
But here's the thing...
🏆 You're committed.
You know you're ready to make your Signature Program a reality.
The time is right. Your vibe is right.
You just need a little support in ...
Clarifying which Signature Program ideas to keep and which to ditch.

Organizing your best ideas into a simple, niched, easy-to-implement flow.

Creating a high value Signature Program framework that your ideal clients & students can't wait to buy.
So, here we are!
The elixir to all the confusion, overwhelm, and stress you've experienced in the past.
The only resource you need to simplify the process of transforming your ideas into a Signature Program Framework!
The Signature Program Trello Board is the done-for-you template that will support you in structuring and organizing your ideas into a full Signature Coaching Program framework in as little as 24 hours!
The Signature Program Trello Board Includes...
Step By Step Instructions - No more wondering the order of things. This Trello Board has each step laid out in the simplest format so you won't get overwhelmed, and you won't miss a thing!
Short Video Trainings- Each important step is accompanied by a short video training so you can be crystal clear on what content to add in each Trello Card section.
Fully Organized Signature Program Structure- Seriously, all you need to do is add your ideas in each Trello Card... It's so easy!
Examples & Checklists - I mean... who doesn't love examples to get the creative juices flowing? And checklists to put the mind at ease knowing with absolute certainty that all your bases are covered?
And the best part about the Signature Program Trello Board is the amount of time it saves you!
I'm not blowin' smoke here!
You can really complete it in less than 24 hours 🤯
Imagine for a moment that...
You had a complete Signature Program template and your only job was to plug in your ideas.
You were given the full structure and exact steps that needed to be taken to cut out any confusion.
All you had to do was follow a simple formula that allowed you to complete your entire signature coaching program outline in as little as ONE day!
Imagine shutting down your computer tonight having just completed your niched and clear signature program framework!
Big Sigh... Wouldn't that be amazing?
👇🏽Good news👇🏽
The stress stops here!
However long you've been "trying" to organize your ideas into a Signature Coaching Program is a thing of the past!
You're in the perfect place at the perfect time with the perfect resource.
One that will help:
Guide you through organizing your ideas and putting them into a profitable system
Simplify the process of completing your Signature Program outline within the next 24 hours
Create a high value, high impact coaching program that stands out from the crowd
And the best part?
You'll feel like the empowered coach you know you are.
That's what using a proven, stress-free template can do for you!
🏆 It helps you take the fastest, easiest, most harmonious way to get shit done!
All while:
increasing self trust -because you followed through on your commitment to yourself
boosting confidence- because you're finally feeling clear and accomplished
... Both important qualities to be living into as you prepare to package and sell your shiny new signature offer!
Here's what you can expect inside the Trello Board
The breakdown
DFY Template
With this Done-For-You Template the entire structure of your Signature Program is already organized in a simple, sequential format.
Your job? Input your ideas!
Video Trainings
You'll get simple, fluff-free, "how-to" content that will guide you through organizing your Signature Program notes/ideas, and transforming them into a clear framework!
Checklists & Examples
Is there anything better than ticking the final task on a checklist? Feels so good, right?!
And wouldn't you say that life is easier with examples to work from? I think so too!
The Signature Program Trello Board gives you all the must have's for each Trello card so your creative ideas are continuously flowing, and you can complete your framework with confidence!
Bonus Masterclass
The Extracting Your Genius Masterclass walks you through excavating your unique combination of information and knowledge so you can LIVE from your true power and create an epic Signature Program Framework!
Within this masterclass you can expect to tap into:
The difference between information and knowledge
Accessing the fullness of YOU and your knowledge
The steps for you to uncover an epic, transformational Signature Program Framework
Opportunities to break free from shadow frequencies that keep you stuck.
Bonus PDF Template
If you like multiple formats to work from then this is the BONUS resource for you! With the lesson by lesson fillable PDF template you can look at your Signature Coaching Program from a whole different perspective!
Any way you look at it...
creating your coaching program is just easier with a template!
The Signature Program Trello Board is your ticket out of overwhelm and into easy-breezy.


Let's get you started!
The structure you need to complete your signature coaching program framework in the next 24 hours!
Your Signature Result Training Video (Value $47)
Your Signature Steps Training Video (Value $97)
Your Signature Directives Training Video (Value $47)
Your Signature Stories Training Video (Value $47)
Your Signature Implementation Training Video (Value $97)
Your Signature Bonuses Training Video (Value $57)
BONUS Masterclass- Extracting Your Genius (Value $147)
TOTAL VALUE = $539.00
TODAY'S PRICE= $47
And just who will be guiding you through The Signature Program Trello Board?

Me! I'm KellyAnne 👋🏽
Self Leadership Mentor, Online Business coach, Tea Snob, and Dog Mom.
Just like you, I knew I was meant to support the masses, and live the lifestyle of freedom every coach dreams about.
Packaging my genius into my first Signature Program in 2013 was step one in making that a reality.
Since then, I've created 5 more signature programs and 50+ signature mini offers like masterclasses, trainings, workshops, etc!
A little about me, personally...
✅ My purpose is to be the example of someone living a Self Led life & business.
✅ My top value is simplicity.
✅ My genius is all things signature offers.
✅ The Virgo in me is obsessed with organization & structure (I know it's weird haha)!
✅ My passion showing up as all of me to support clients and students in living life and doing business from their truth.
Because here's what's up, Coach.
Creating & selling a Signature Program from your Self Leadership is going to make all the difference in the long-run.
So, let's get started!
Still Have Questions?
I'm happy to help!
How do I get access to the Trello Board?
I've never used Trello. Will I be able to figure it out?
What is the refund policy?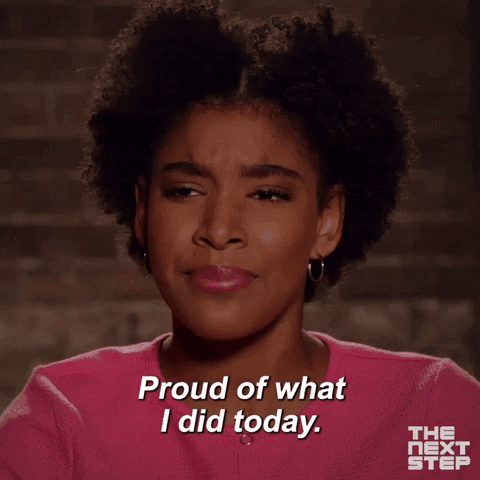 👆🏽 I can't wait for you to say this 👆🏽
Closing your computer tonight with a complete Signature Program Framework is going to feel so good!
If you made it this far, you know how important having a signature program is to your coaching business.
Besides being the foundation for your business model... your signature program can be packaged in 30+ different ways (which means 30+ streams of income from one piece of content).
There's only an upside to getting your ideas out of your head and into a profitable system.
And it all starts now!
Your Signature Result Training Video (Value $47)
Your Signature Steps Training Video (Value $97)
Your Signature Directives Training Video (Value $47)
Your Signature Stories Training Video (Value $47)
Your Signature Implementation Training Video (Value $97)
Your Signature Bonuses Training Video (Value $57)
BONUS Masterclass- Extracting Your Genius (Value $147)
TOTAL VALUE = $539.00
TODAY'S PRICE= $47